BIG CONCERTS WE CARE
Big Concerts was moved to start a Corporate Social Initiatives Department thanks to two very special ladies; Martelise Meaker and Lekiescha Padayachee.
When they heard their favourite band One Direction was coming to South Africa they contacted Reach For A Dream who approached Big Concerts to see if we could arrange a meet & greet with Harry, Liam, Niall and Louis. At the time Martelise was fighting Osteoogenic Sarcoma and Lekiescha was diagnosed with Congenital Myopathy and was suffering from respiratory failure.  The band approved the request without hesitation and gave them an experience they would never forget including a goodie bag filled with official One Direction merchandise.
It was through this experience that we realised that we can make a BIG difference.
WE CARE
Big Concerts has always assisted in different charitable initiatives on a smaller scale, such as sponsoring tickets or 'money can't buy' experiences, however, in 2016 we've decided to make a BIG difference by forming a Corporate Social Initiatives Department led by Karen Van Wyk under the new name 'WE CARE'.
Through WE CARE, Big Concerts will, in 2016, proudly support The Sunflower Fund and Reach For A Dream Foundation where we hope to make a BIG difference to the lives of other people through live entertainment. 
No one chooses to have a life-threating disease, especially children, and if it happens it is something that no one can change. But what we can do is enable positive once in a lifetime experiences for these children and their families and create platforms to help raise awareness and funds for these causes. Over the coming months Big Concerts will be launching various initiatives to do exactly that. The first initiative to launch is the option to donate R10 to these organisations when you purchase a ticket to a Big Concerts event through our website www.bigconcerts.co.za. A small gesture like this is often something BIG for someone else, and we sincerely hope the public will support us as we try to make a difference. 
THE SUNFLOWER FUND
The Sunflower Fund is delighted and deeply honoured to be chosen by Big Concerts as their Charity of Choice for 2018. 
The Sunflower Fund fights blood diseases like Leukaemia through the recruitment of stem cell donors and maintaining a registry of potential donors committed to helping anyone in need of a life-saving stem cell transplant. We fundraise to cover the cost of education and awareness about the need for and the process to become a blood stem cell donor as well as to cover the cost of the HLA tissue-typing test involved in the recruitment of donors. The Sunflower Fund also maintains a patient support fund to assist patients who are unable to afford costs associated with getting to transplant as well as being actively involved in creating a platform for support structures to assist patients, families and communities.
Together with the assistance of Big Concerts and the public, this collaboration will ultimately result in giving hope of life to someone in need.  The Sunflower Fund strives to provide an equal opportunity for all patients, of all ethnic groups, to find their matching lifesaving donor.
For more information or to register as a blood stem cell donor contact The Sunflower Fund on their toll free number 0800 12 10 82 or visit www.sunflowerfund.org.za.
​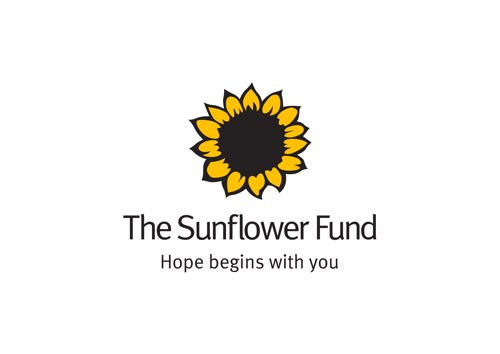 REACH FOR A DREAM
The Reach For A Dream Foundation is thrilled to have been chosen as one of the beneficiaries of Big Concerts CSI initiative for 2016.  There is so much synergy in what Big Concerts offers, and what Reach For A Dream needs, that we believe many, many children with life-threatening illnesses will now be able to see their ultimate dreams become reality.  We are excited to be involved with this proudly South African company and look forward to a long and successful relationship, fulfilling dreams together. To find out more about these dreams and projects and the inspiring work of Reach For Dream, please visit www.reachforadream.org.za
​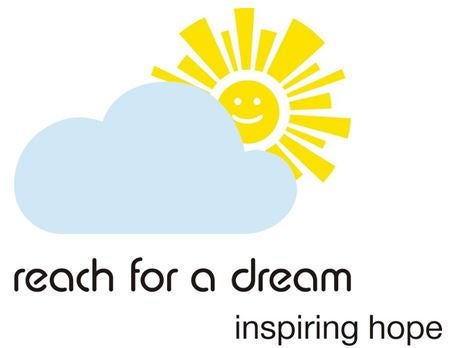 More about The Sunflower Fund
The Sunflower Fund, a National Non-Profit Company (NPC), is an organisation in South Africa dedicated to creating awareness, educating the public and handling the registration process for people to join the South African Bone Marrow Registry (SABMR). The Sunflower Fund pays for the test cost of people joining the SABMR.
By increasing the number of donors listed on the national database, this offers hope to children and adults diagnosed with leukaemia and other life-threatening blood disorders. Higher numbers on the Registry increase their chance of finding matching bone marrow stem cell donors in order to undergo life-saving bone marrow stem cell transplants.
https://www.sunflowerfund.org.za
More about Reach For A Dream
For 27 years Reach For A Dream has been fulfilling dreams for children fighting life-threatening illnesses such as cancer, cystic fibroses, heart conditions and blood disorders. When young children suffer from life-threatening illnesses, they are under extreme pressure to deal with medical issues and are in desperate need of encouragement. Childhood is meant to be the fun, carefree times in life. But children with life-threatening illnesses are little adults. They have swapped play for chemo, snakes and ladders for wheelchairs, hopscotch for the beat of a heart monitor. Reach For A Dream wants to put big dreams back into little lives and enriches these children's lives by making their dreams come true. We want to help them to forget about doctors, needles, medication and clinical hospital environments, even if it's just for one day. And by doing this we hope to offer them a magical moment that will help them regain their childhood that is being lost to an illness. Reach For A Dream is a proudly South African foundation with seven branches across the country.
https://www.reachforadream.org.za